SteveGrande.com

Left: Feb 01, 2013 - Having a coffee at Santa Fe Espresso in La Plata, Missouri.
Right: March 16, 2016 - Picking up our new 2016 Tesla Model X in Tigard, Oregon (near Portland).
Personal Photos: Arranged By Date / Check-In Photos
The following are the websites that I manage:
Click here to send e-mail to me related to TrainWeb.

To send a personal e-mail to me, send it to steve @ trainweb.com .

Click here to enter my personal website.

Stock Photos

My Launch Page
Click on a below photo for a larger image: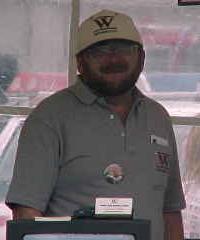 Left: May 1999 - Center: April 2007 - Right: June 2010
11 years later and 50 pounds lighter!

Los Angeles Adoptee Support Group,
including Darryl McDaniels of Run DMC.
---
Home | Top of Page